6 tags
Vacation:) day 1:)
We had the best time taking our vacation at least for four days, and i find it so short,.supppeeerr..! i want more..!!:)),.. me & kyrie= flight was at early in the morning,.4:15 to be exact but the plane left 15 mins. earlier and sleepless.:) My travel buddies:) Marian and Ric Fly..flyy…fllyyyy:) since the plane left earlier:) we also arrived earlier than expected and still...
5 tags
Summer is...FUN:)
Beach bums… KAYAK:p PAparazzi shot:)
6 tags
7 tags
The Ball:)
The Grad Ball is the most anticipated event in college life, so we didn't miss any moment to prepare for our best outfit for that night:).. so here it is… me and my date, my sis/bff:)  do you think this one is stolen,.??? hahahaha:p my tablemates a.k.a my gang:)… my pretty friends:)..could you imagine how these beautiful people could be in one table,...
5 tags
Blogged: 2012 Vanity Fair Oscar After Party
Stars attend the Vanity Fair Oscar Party in West Hollywood, CA. Tom Cruise, Katie Holmes, Victoria Beckham and David Beckham attend the 2012 Vanity Fair Oscar Party in Los Angeles, CA. Jennifer Lopez turned heads on the Oscars red carpet in a plunging, silver Zuhair Murad gown. Victoria Beckham and David Beckham = glamorous couple:)  til next posts:)
4 tags
Blogged: 84th Academy Awards Best dressed of the...
Now academy awards or Oscars are wrapped up, now is the time for me to choose the best dressed women of the night (FOR ME). So here they are by rank: Gwyneth Paltrow in Tom Ford, cape is simply stunning and classic, i wanna wear this one soon:) Angelina Jolie showing off her legs in Versace, black comes elegance. Emma Stone in Giambattista Valli, Red is hot and fiery…! Judy Greer...
6 tags
baby Kia's 1st bday and Keisha's 20th bday bash in...
It's double bday bash for Baby Kia and her mommy Keisha:) Party was held at their humble, white modern house(RAMA COMPOUND).   The host in the middle in SUPERMAN shirt:) the cute, happy and always partying couple:) me + the couple= cuteness with the Cebu City Mayor Mike Rama, he was also there and a light conversation asking us why youngsters love to drink Red Horse..we...
4 tags
Soul Searching on Retreat
Best time to unwind and rest your heart and soul from all the stresses life can bring you is to get closer with God and renew your faith, despite of the busy schedule i had, i finally have the best time to relax and unwind in an uphill retreat house the has the best city escape view:) The Retreat House This one is the outside view from the chapel:) Yes,.the girls and i on retreat. so...
4 tags
5 tags
3 tags
4 tags
I'm Flying Away...!!!!!
This was Marty and Kuya Jed's last night in Cebu, so i took the chances of taking their photos,.:) At their apartment taking pics while packing up… ang sweet lang… the coolest and the funniest couple i've known.:) they love to lol around and take pics of each other:) the Marty smile…!:) Kuya Jed and Cham:) The Marty killer signature smile o_0..!!! ...
4 tags
50's diner--dashhh..!!:)
Right after going to the airport, we decided to enjoy a little and have a sip of some drinks, yeah at 50's in Crown Regency, since it was Happy Hour, let's get happy after a teary afternoon scene at the airport,.so here… My Kuya Jed, he's the best…!!:) Mga walang inu-urungan..!!:) SMILE NA:) another strike:)..!!love you Kuya:) and his...
4 tags
5 tags
New Unforgettable Friends:)
A friend is one who knows you and loves you just the same. Bunso..?? what are you doing with my phone…??? enjoy..?? OK, keep smiling, this is the saddest night i had, it's their despidida, our tears were not caught in the camera, it happened midnight where all tears fell:( so we wrote short messages  for Ren on her shirt, well much of love from us,. the night may...
5 tags
5 tags
Beach Night Party:)
Went to the beach last wednesday night and had so much fun, of course with best company:) The Upaw, My kuya Jed, i was so touched when he approached me that night saying " Ezra, I am treating you as my lil sister", then i was laughing but he was sincere so that's why i super love him and i know he does too:) Lakas maka deadma ni Aubrey, so ghostly:)…!!lol hahahaha i...
4 tags
Lunch Out:) It's more fun in Cebu:)
My first time to spend a date with them, but their goodness is high level and Marty is the funniest guy though he looks so serious but he's not,actually:) and another couple…LOL, this is my new bunso:) Bryan…♥ he can't wait for his lomi:)..now he's asking where is it…!!! The Magician's power..!! till next posts and till next lunch with me...
4 tags
4 tags
3 tags
4 tags
5 tags
Peer Pleasure☻( Apple's 20th Birthday Dinner...
The Gang + 1(new face..?) it's Karlos's cousin on the far right:) Busy…??? Happy Birthday Apple:)..
Anonymous asked: IM me on Yahoo Msngr it's important. my username is bettysheenQQ121275
4 tags
4 tags
3 tags
4 tags
5 tags
4 tags
8 tags
4 tags
Hello Brown Hair♥
3 tags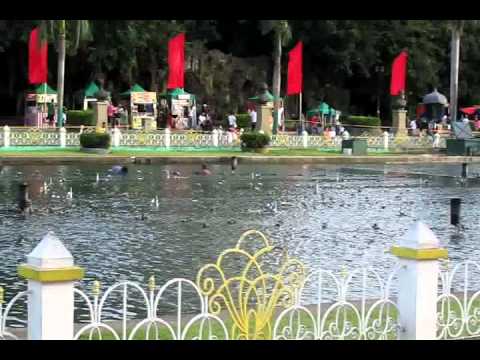 8 tags
3 tags
4 tags
5 tags
7 tags
6 tags